Archive for the 'Everything Else' Category
You are currently browsing the archives for the Everything Else category.
Chris and I always knew parenting would bring its joys and challenges. What we didn't count on was parenting something with Chris' communication skills, my logic and stubborn squared.
We have met another challenge of parenting, and probably one many parents have dealt with at one time or another. Most recently, Kari has taken to lying and lying by omission.
There's been the generic lies about cleaning her room or doing chores. Those aren't particularly offensive, but her crimes are advancing! Halloween night she lied about dropping the toilet paper in the toilet at her Aunt and Uncle's house. She left it in the bathtub for a surprise instead of telling someone what happened.
When we see her drop, spill, or break something, we tell her to be more careful next time and to clean it up. She's never in trouble for accidents as long as she tells someone if she needs help or can fix it on her own.
Unfortunately, she's taken to avoiding responsibility this year because "it's boring" or she "forgot".
The latest infraction was about her hat. Last week at her gifted school, where she only attends one day per week, her hat got ripped. She came home and the first thing out of her mouth was a story about how this other student snatched the hat from her head, ripped it, tossed it back in her face and then the teacher watching recess did not reprimand the student because he said he didn't do it. Kari also said this student frequently bullied other kids and compared him to an actual little monster at her home school.
I emailed the teacher and the assistant principal. They investigated further yesterday when the kids were back at the school. As it turns out, the student is a shy little guy who is terribly quiet.
What actually happened, you ask? The kids went down a slide, her hat came off, the hat ended up under the student, he pulled it out from under him and handed it back to Kari. It got ripped on the way down the slide or when he pulled it out from under himself – regardless, it was an accident that just happened.
I was so heartbroken when the assistant principal called me yesterday. I had to apologize for my daughter lying. I called Chris. He was mad. I was embarrassed. We both are disappointed.
Kari knows how we react to accidents. She tore her jacket recently on a trip to Lambert's Cafe on a nail on a playset out front. Honestly, all I said was, "Oh no. Your jacket got ripped. Stay away from that piece of the playset with the nail. I'll try to sew it when we get home." That's it.
All I can fathom is that she thinks she'll get in trouble for accidents. Well, by lying about it, now she can guarantee she'll be in trouble!
Frustratingly, she still hasn't admitted to lying and it using her typically infallible logic for evil:
J: Kari, did you lie about what happened?
K: I think the other student's story is what actually happened.
J: Did you lie?
K: We just saw what happened differently.
J: KARI!
K: Both stories contain truthful parts.
J: Like what?! Your hat got ripped, [student] was there, and he handed your hat back to you?!
K: And we were in the slide.
J: (insert Charlie Brown angry squiggle)
J:Kari, you know lying is bad, right?
K: Not really. Lying is just words. How can words be bad?
J: Did [student] rip your hat?
K: When he handed it back to me it was ripped.
J: Did he rip your hat?
K: Yes.
J: On purpose?
K: I'm not sure.
Later when Chris got home I told him the recap of all of this. He said she'll make a great lawyer or politician.
C: (as if politician Kari in a scandal) "I didn't smoke the cannabis, but the cannabis did enter my airway."
In all of this, at least Chris and I found some humor. We are still trying to figure out how to handle our little mastermind though.
Now I always knew there was a reason why I avoided freshwater…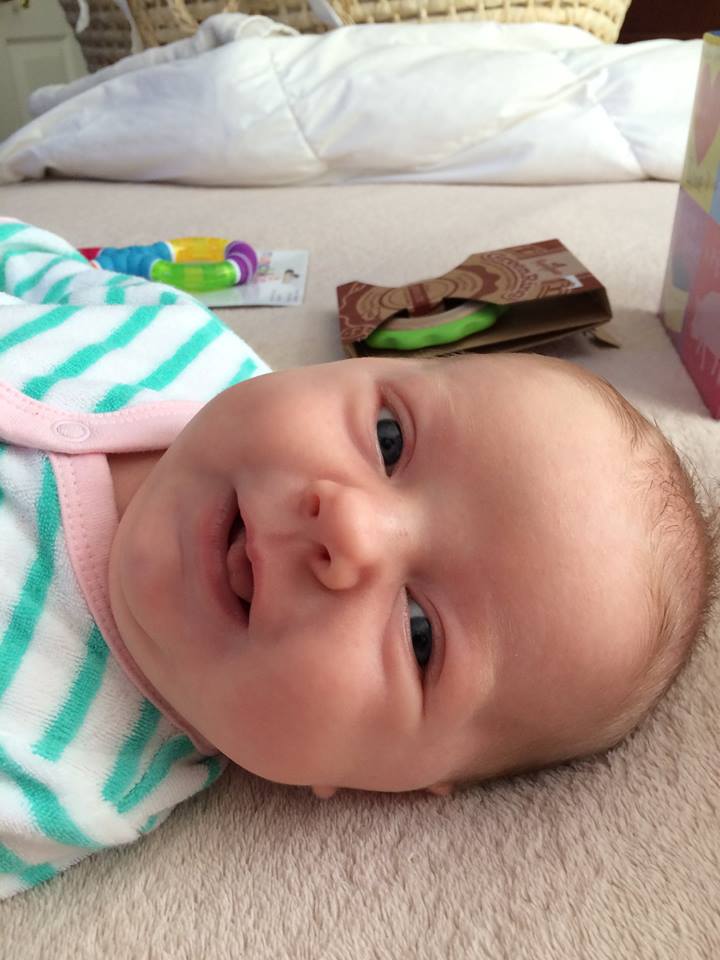 This is a post telling the story of Kori Joy.
A bit of background
Chris and I had a challenging experience with Kari, so we were hesitant to have another kiddo. This past year, we decided to go for it, especially with Kari coming up on 8.
For those who don't know, I went into preterm labor at 28 weeks with Kari without any determinable cause. I was in the hospital for a week and only released because I begged. The next 12+ weeks in a ward with other pregnant ladies being only allowed 1 hour per day to sit up during "craft time" seemed miserable!
After I was sent home, I was then on bedrest for the rest of my pregnancy and took Procardia until 36 weeks. I was either in a recliner or in bed and only got up to pee or shower.
At 36 weeks, I discontinued the Procardia and bedrest. At 38 weeks Chris and I walked the mall, Target, Walmart, etc. because of 1 main thing: my muscles were atrophied. I was extremely sore from sitting the last 10 weeks and needed to get back in some sort of shape before having to take care of a newborn.
After all of this precaution and worry, I ended up having her on her "due date."
Second Time's the Charm
After the experience with Kari, even though everything turned out just great, I was cautious. Each and every twinge and feeling with Kori, I'd freak out.
Everything went perfectly until about 23 weeks when I started having some contractions. I went to the hospital just to be checked and was sent home after being told there was nothing they could really do as  a baby born at this point wouldn't be viable. My doctor wanted me to do Makena (P-17) injections starting that Monday.
The injections were no joke. Minutes after the shot I was a zombie – tired, nauseated, etc. The doctor wanted me to have these injections weekly until the end of my pregnancy.
During this same timeframe, Chris and I were scheduling our hospital tour. While searching on Mercy's site to sign up for the tour, I found out about the Birthing Center.
With Kari, I wanted to go natural, but things went south after I was threatened with a c-section if I failed to progress soon (mind you, I delivered Kari within 12 hours of labor starting, so that's awesome for any first time mom). I was given Pitocin and after an hour of that stuff, I caved and went with an epidural. While I left the hospital with a healthy baby, I also left feeling like I was treated like a body and not a person. I felt like I would have preferred more involvement in my birthing of my child.
I scheduled a meeting with Diana Buckwalter, midwife and the director of the new Birthing Center at Mercy. We chatted about my previous pregnancy and what was going on with this one. After her talking to me and hearing me, I decided this was the way to go.
My New Philosophy
At my first appointment with Diana, she suggested I not do the Makena injections. I had only done 2 at this point and she said some women just have contractions all the way through. Most women do have contractions, but it's just if you feel them or not. Contractions are only concerning if they are making your body progress toward delivery. My doctor never told me that. It was always that everything was concerning.
I felt so positive and happy after switching to the Birthing Center. Not only were the facilities amazing, but the midwives, nurses and staff were the incredible attraction. They were always supportive. They are very patient, kind and truly care about you as a person. I felt very well informed about my pregnancy and excited about the progress. I am so very appreciative for this experience and thank the midwives, Diana Buckwalter and Elizabeth Cook, for moving to St. Louis to help change women's healthcare for us here and maybe in the whole Mercy system.
The Finale
In the end, I ended up having Kori the morning after her "due date." No complications. No medications. No Makena injections. No bedrest.
It's quite the funny story actually. Both Chris and Diana "had a feeling" about me – they both thought I would wait until the last minute – and I said they were silly. Funny enough, they were right. I had no idea I was in labor until about 2:15, arrived at the Birthing Center at 3:30 then had Kori at 4:25. Chris is still recovering, however – it wasn't very funny to him. We joked later Kori's name was almost 270 (as in the highway we take to get to Mercy).
Kori was the fifth baby to be born in the Birthing Center. We were discharged 12 hours after she was born. I loved that because with Kari, I disliked the hospital stay. I was ready to go home and take care of my baby. I'm sure if I needed to be there, it would have been fine, but I would have much preferred to eat my own food, sleep in my own bed, and care for my baby on her schedule, not the hospital's (since Kari's birth, babies now room in with mom, which wasn't the practice back then). It truly was great to go home that same day with Kori.
We had the best care with both midwives, Diana and Elizabeth, and the nurse that taught our class, Heather, attending and fellow MTS employee and nurse, Marie, caring for us until discharge. If anyone is considering a hospital birth and has a low risk pregnancy, I'd recommend the Birthing Center at Mercy. It's a supportive environment and if anything does happen to need intervention, you're just an elevator ride away from those interventions.
Funny enough, today I found my unpublished draft of Thirty-One. Today it's 3 days past my thirty-second birthday.
Even more than usual, my wish came true. This last year was a good one. Not only did I do well in school, but I got to present on my research at ACPA. Kari received slightly more support in school and is doing slightly better – the gifted battle is ongoing but there is hope. And, most exciting to us all, we added Kori to our family!
While specifically I do hope next May brings my graduation, I just hope the next year is another good one!
If you know me, you know a pet peeve of mine is people who bring their phone conversation into the restroom. It's not only awkward for the other people in the restroom, but I'm sure the person on the other end of the line.
Chris texted me this morning about someone on a conference call in the restroom. This might be a sign of people being too busy, or perhaps simply poor planning. I venture to say both.
This new addition to busy people actions is concerning. Adding to the constant distraction and multitasking of our society (texting while, well, anything, for example) this might be a symptom of something in society to yet come to a head.

Posted from Instagram

Posted from Instagram

Posted from Instagram