What it is like to be a woman who rides and read a motorcycle magazine.
You won't see many people who look like you. Frankly, it's a lot of white men. That is, unless…
You're Flo from Progressive…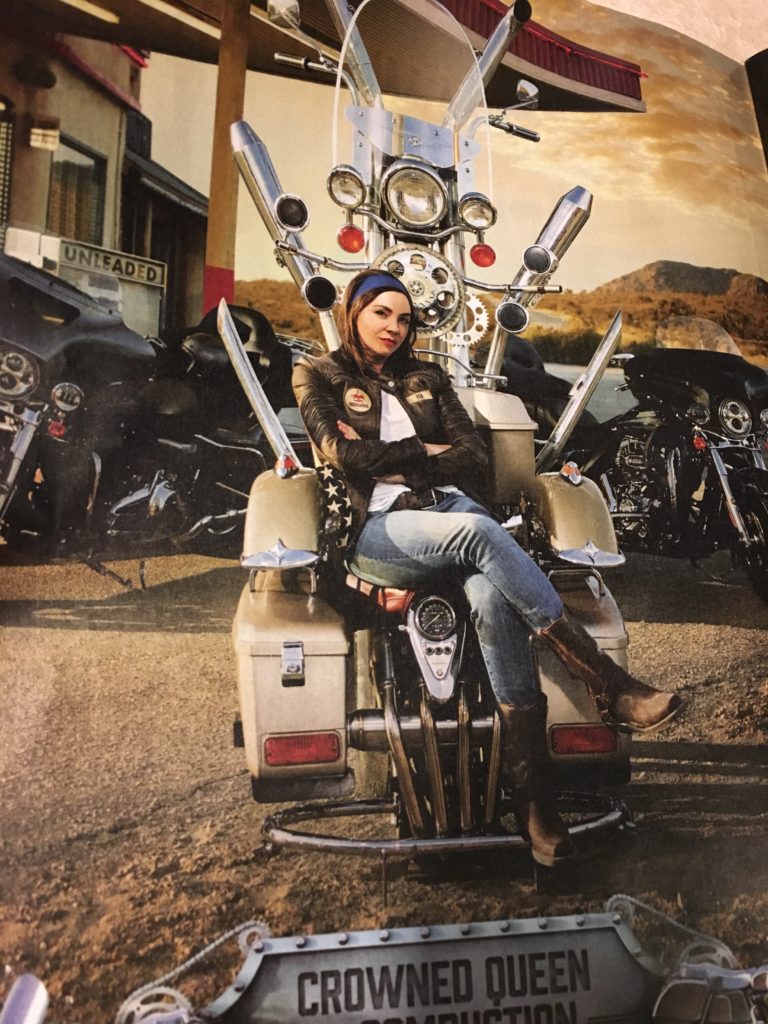 …in a male enhancement ad…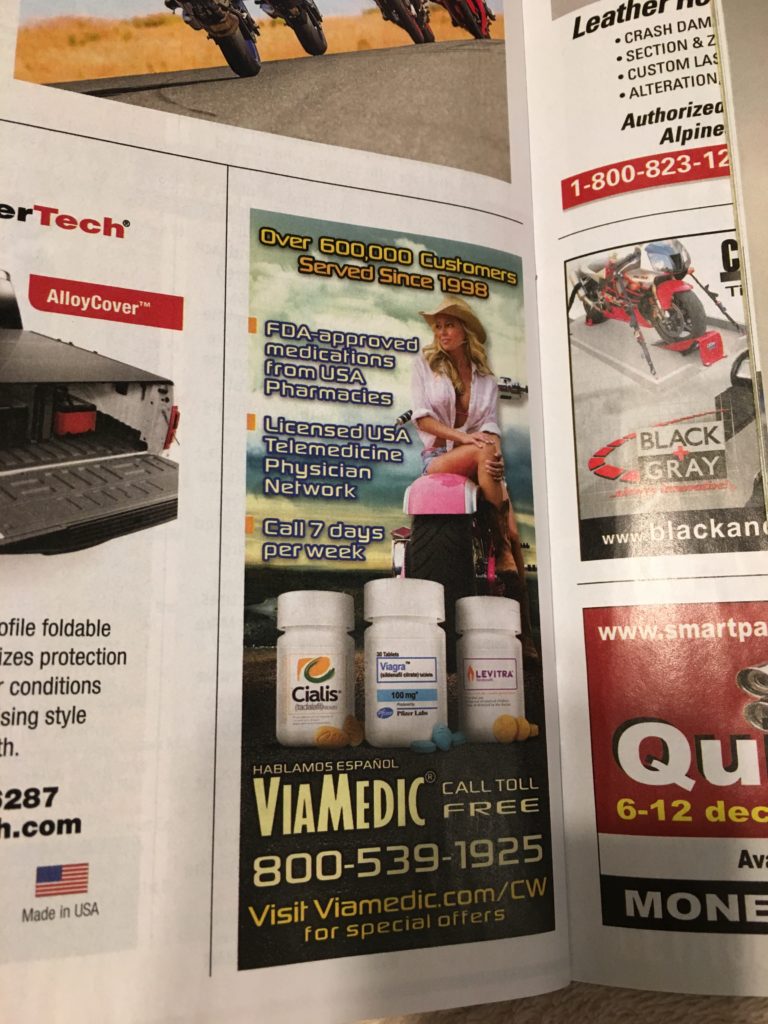 …or another one…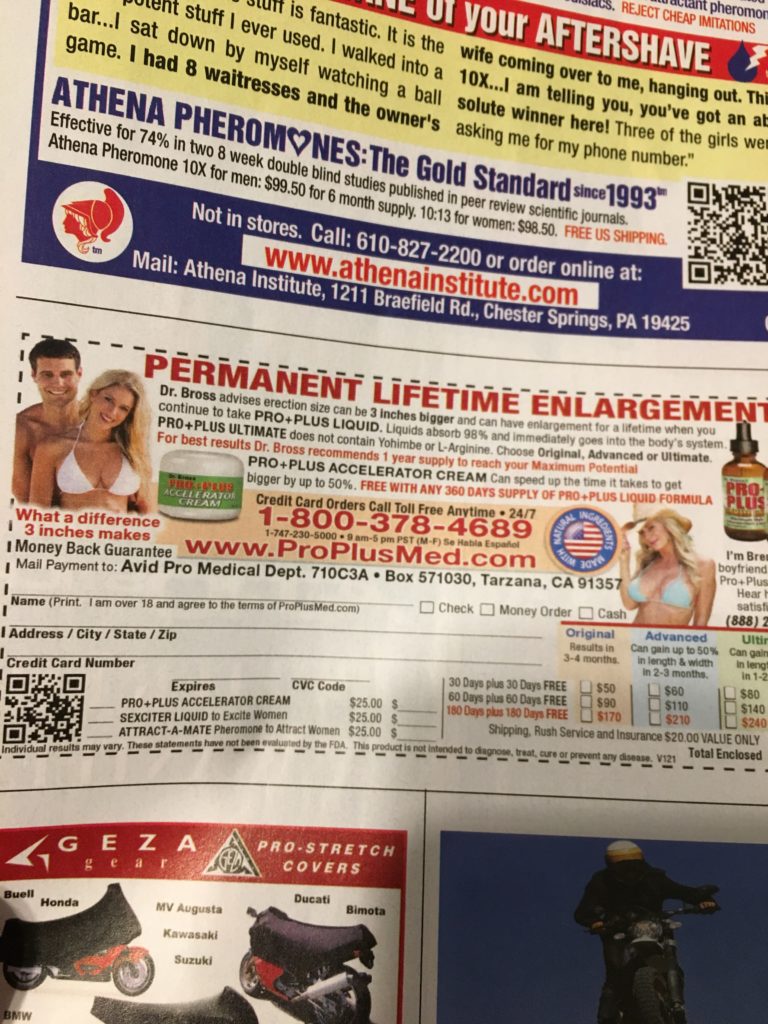 …or on the back of a bike.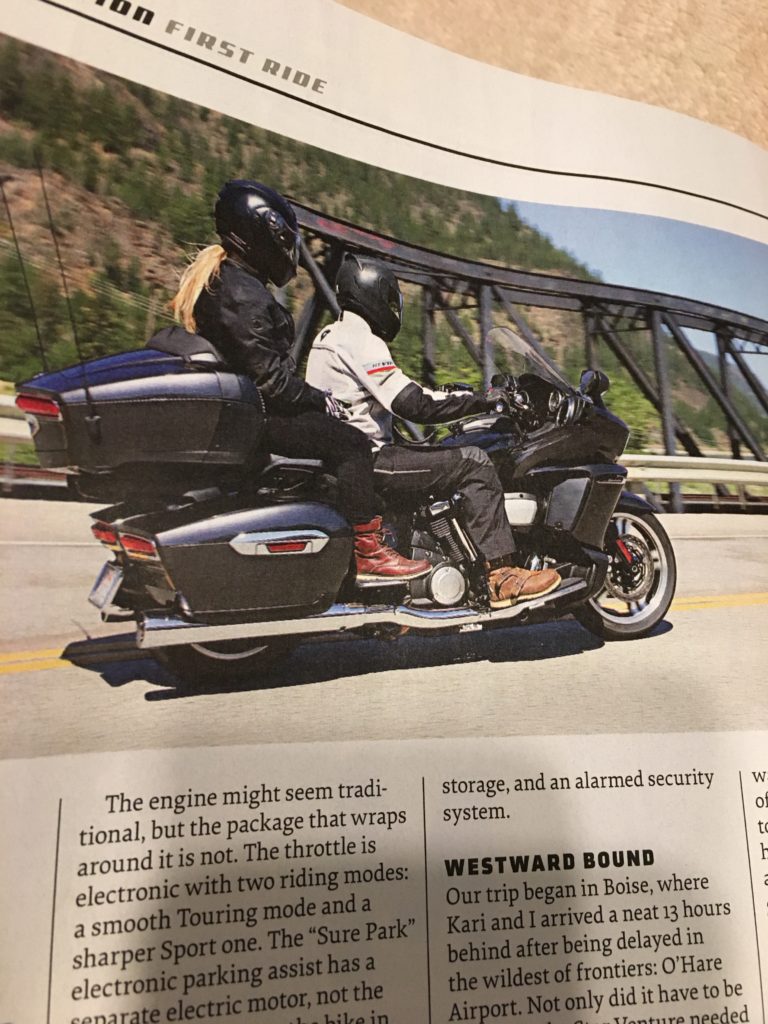 You're seen as more of an accessory.  ?
How about getting more women who ride in your magazines, publishers?