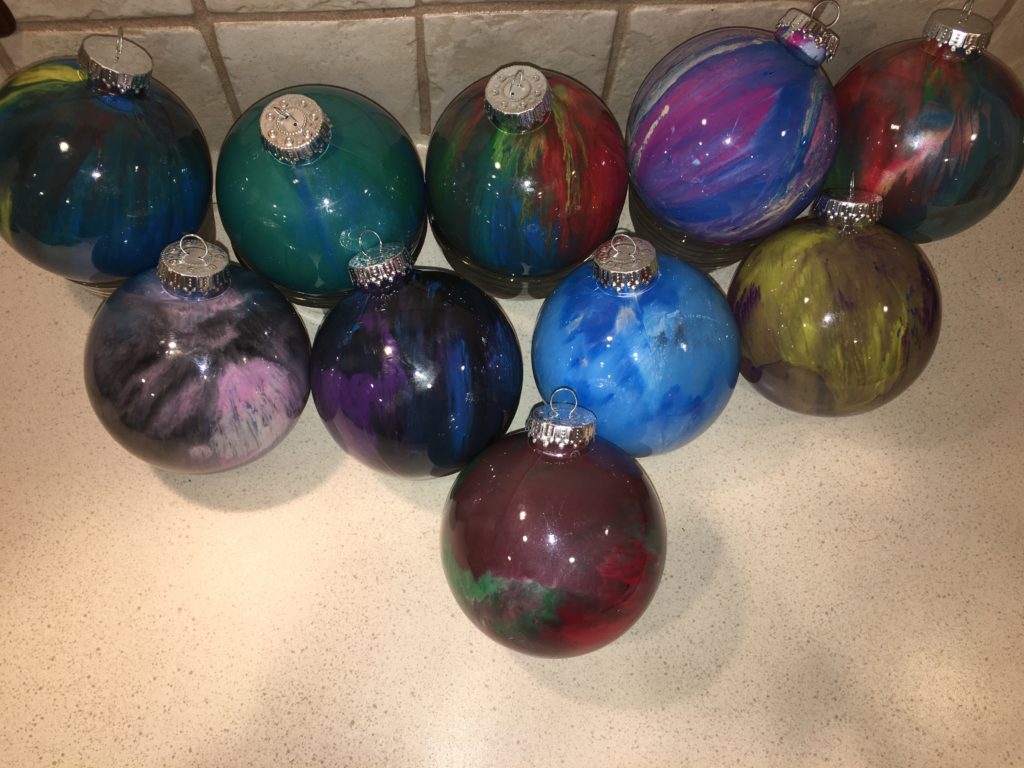 Yesterday I was craving some one-on-one time with my youngest. She didn't get the individual time she is used to getting over holiday break. Now with her cousin and sister back at school, I wanted to do something special with just her.
I had these clear plastic ornaments I grabbed last year during the after Christmas sales. I wondered what to do with them, so of course, I hit Pinterest for some ideas.
I found an idea where you just use acrylic paint and ornaments – that's it! It's simple: pop off the top of the ornament, pick some colors of acrylic paint (really, any colors), add a few drops and swirl it around gently until the whole ornament is covered. You might have to add more paint. I used several quarter-sized amounts divided up around the ornament. My ornaments were 100mm in size.
I did set them up to dry, but realized I should probably drain the excess paint. I didn't have disposable cups big enough to support the ornaments, so I balanced them upside-down on several layers of paper towel. The results after draining them over night were even cooler than when I set them up!
Kori loved picking out the colors and swirling the ornaments around to see what combinations she made.
Personally, I think these are so lovely they would make great gifts from anyone – toddler or adult!