Don't get me wrong, I love a shiny new new Apple product just as much as the next person. I have even been smitten with the Apple Watch since it came out, even though I have absolutely no practical use for such a techy trinket.
My other half asked the other day if they did in fact come out with a Rose Gold version of the Watch just like they did with the iPhone and if it came with a pink band. I knew both the Rose Gold Watch and pink band existed, but I went on the website today to triple check.
For a company that has traditionally celebrated originality, you may only have the Rose Gold face in these 2 band options: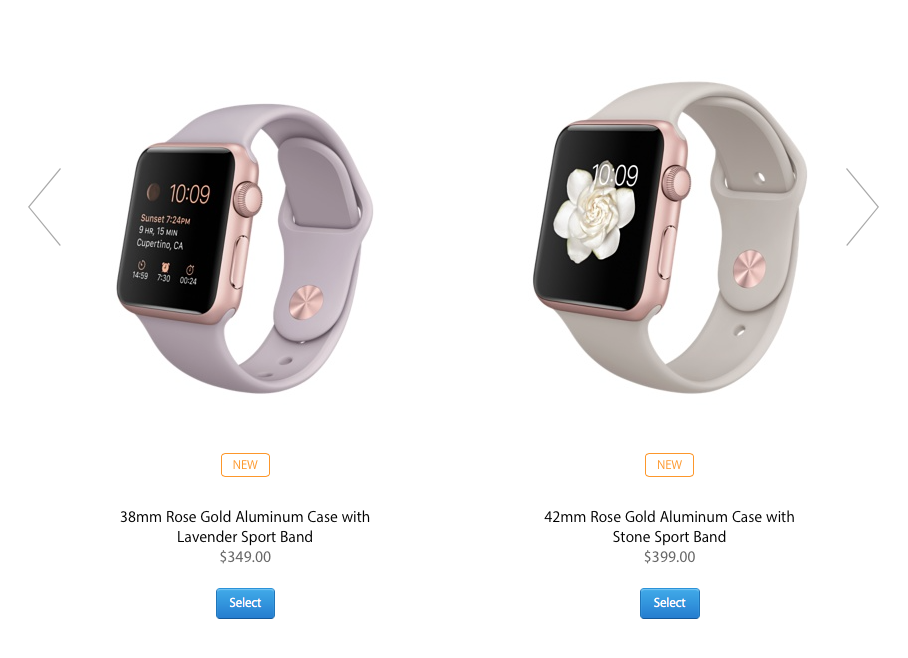 That is unless you wish to fork out additional Benjamins beyond the purchase price for another band. This isn't exclusive to the Rose Gold face either. It is across the board with each face variation.
I know this slim selection offering is to simplify product processing, but why not then just sell the faces and the bands separately? For a brand that people have come to know for innovation and style, this bums me out. Let the people choose and show how they Think Different!