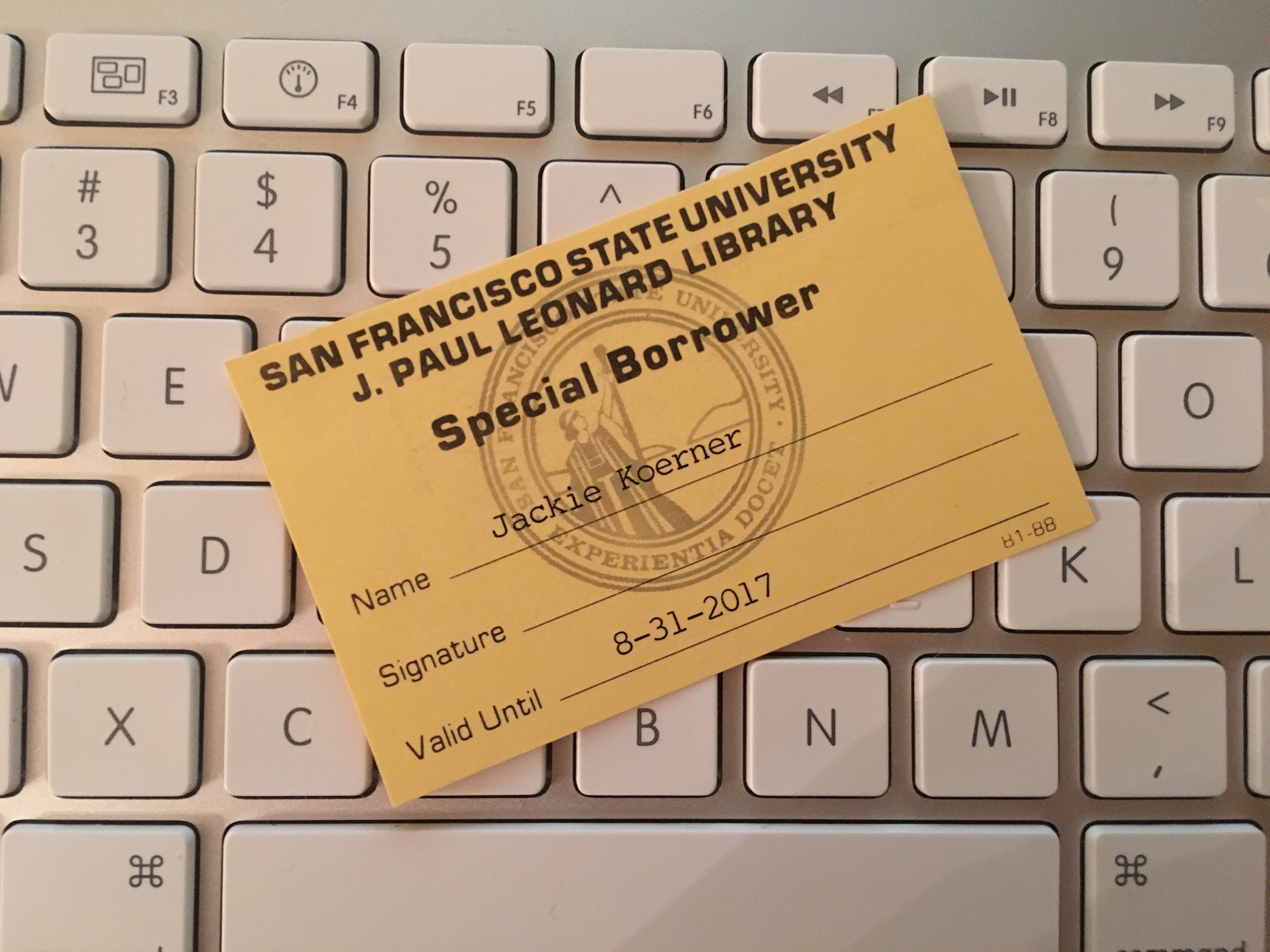 I am very excited to announce I was selected to be a visiting scholar with San Francisco State University. The goal of my position is to use the library resources available to me through SFSU to improve content on Wikipedia regarding disability. This includes art, culture, history, and so much more. The directors at the Longmore Institute already created a list of potential topics for me to examine.
Here's the information about the role:
Historian and activist Paul K. Longmore founded the Institute on Disability at SFSU in 1996. When he passed away in 2010, the university created an endowment for the Institute and renamed it in his honor. It undertakes projects that work to challenge prevailing notions and stereotypes of disability by showcasing disabled people's strength, ingenuity, and originality. Its public education and cultural events connect the Bay Area's vibrant disability communities and the general public with faculty and students at SF State to fight disability stigma with disability culture.
Already I have so much to add! I am using my old pal, Scrivener, to collect the information before I make edits. I love Scrivener's functions, which allow me to search my literature research notes, which will ultimately allow me to improve numerous articles with each source I find.
Oh! Did you know you can edit Wikipedia too? It not only helps build and improve the free, quality knowledge available on the Internet, it's a great free time activity too – addictive, and habit-forming, but [generally] not harmful to your health. 🙂 Feel free to see what I'm up to on Wikipedia.