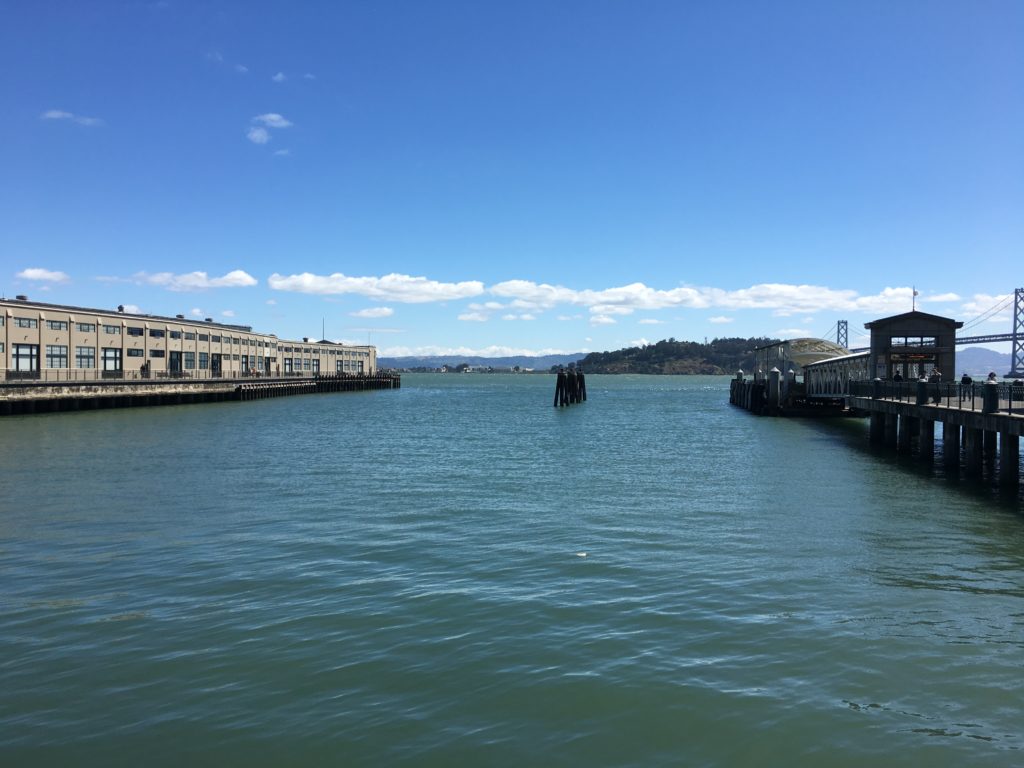 About a month ago I was fortunate to get to go to San Francisco for part of my visiting scholar role. The intention of my trip was to go to the Patient No More exhibit at the San Francisco Public Library. This exhibit is a production of San Francisco State University and the Longmore Institute on Disability.
I was arriving on Friday at 10 am and staying until Sunday at 5 pm. The event for Patient No More was only from 1 – 4 pm on Saturday. I wanted to make the most of my visit so I emailed some friends and colleagues. After a couple of hours, I had a wonderful weekend planned.
This trip, of course, didn't start without a few flight delays. After a lengthy delay in Las Vegas, I arrived in San Francisco with just enough time to go to my Airbnb, freshen up, and grab a Lyft to head to coffee with a few members of the Wikimedia Foundation staff. The coffee was just what I needed to revive from my 1 am start! We walked past the San Francisco Museum of Modern Art. It was incredible. Our chat was very helpful. It helped me reflect further on my own research and the Wikipedia community. I am very passionate about the community health work that is happening right now and their investment in the future of the community's health. It really will create a stronger community by empowering contributors of all levels.
After my afternoon coffee, chat, and office tour, I headed back to change for the evening and headed to the Wiki Education Foundation offices in the Presidio. What a gorgeous ride it was! I passed quite a few painted ladies, and finally got to see the hills of San Francisco!
The staff and board at Wiki Edu are just as awesome as all the other wiki folks I have met. Thank you all for letting me crash your board gathering! I got to chat with others about the work I am doing, and started some collaborations while I was there. (I cannot wait to examine the lived experiences of people with disabilities in their career. It might be a long project, but incredibly important! Thank you, Helaine, for connecting with me on this.) I also met the soon-to-be newest member of the Wiki Edu staff. I am just blown away by everyone and the work they are doing. I really wish everyone well in their own projects.
I went back to my Airbnb around 9 pm because the Golden State Warriors were in town and slotted to win a pinnacle game. (They didn't win that night, but they did win the championship!) My Airbnb host was amazing! Seriously, if you're in San Francisco, stay there. It's a very walkable location and a great place. It even comes with its own rescue pup, who is adorable.
Saturday morning I worked out and grabbed breakfast at a local dive with great reviews. It was awesome and the people watching made it even better. After breakfast, I checked out the International Art Museum of San Francisco. Once I finished the last gallery, it was time to head to the opening of Patient No More.
The exhibit is full of quotes and artifacts from the activists during the 504 protests. It was cool to see on so many levels. First, it was neat to see an exhibit about the history of one of the most notable pieces of disability legislation in the United States, second, it was great seeing another exhibit about disability, (previously my only experience was with Allies for Inclusion), and finally, I got to experience history all around me.
Let me explain: the main purpose of my visiting scholar role is to affect bias on Wikipedia regarding disability topics. I have a great desire to get speeches, letters, pictures, and other artifacts from the history available on Wikipedia. This would enable everyone to learn from these events, and experience the artifacts as if they were almost there. To be around people who wrote the letters, people who took the pictures, people who gave the speeches…it was powerful. These were people who participated in the 504 Sit-Ins right there next to me. This included Judith Heumann! She was the main organizer of the event in San Francisco, she served two US Presidents, and worked tirelessly for disability rights her whole life!
I was then talking to Cathy Kudlick, the Director of the Longmore Institute, about my desire to upload pictures, speeches, and other artifacts to Wikipedia. She then turns around and says, "Oh, then you must meet Anthony." Anthony Tusler has been an invaluable source of information. Not only is he supportive of my plan, but he is willing to get me the info I need to get there. I have pages of notes from our last phone conversation I still have to act on. Hopefully I can make some progress once fall starts! I love the written word, but I love experiencing the audio of speeches, the details of the photographs, and the physical information stored in the letters. So much more can be learned from these additional resources. I'm stoked!
After the event was over, I wandered about town for a while before heading to dinner with a friend. It was a great dinner and we got to connect over some career concerns I was feeling. It's always nice knowing you're not alone! It is difficult when you are a creative person and know your path, but just must find how to make your path in this paved world.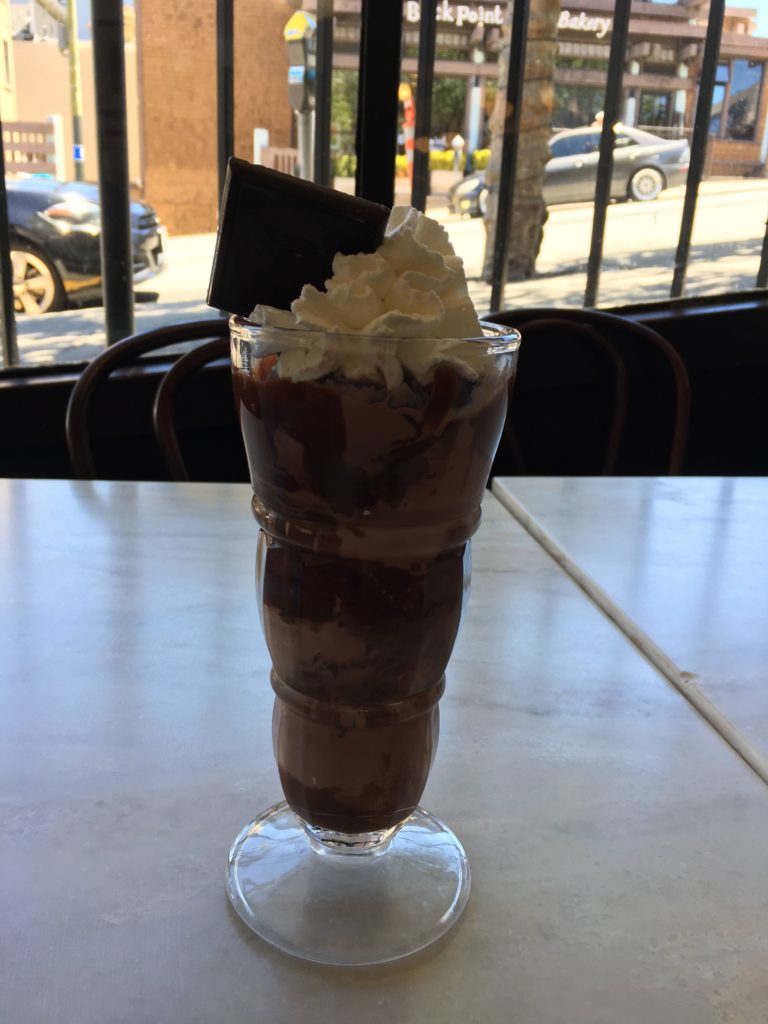 Sunday I was on my own to explore the city. My Airbnb host had incredible suggestions of the best local places to visit. I literally walked down Market Street to Embarcadero, where I had amazing views as I walked all the way up the Bay to Fishermans Wharf. There I stopped at Boudin Bakery for some delicious clam chowder. Then I walked to San Francisco Maritime National Historical Park to get a great view of Alcatraz. After that, like any good chocoholic, my nose led me to my next location: Ghirardelli Square. There I got to see the historic factory and I had an ice cream that was just completely unreasonable…really.
I called it quits at about 600 calories in. No wonder the waiter gave me two spoons. Ha! Luckily my walk back to my Airbnb was 2.3 miles up and down the San Francisco hills. On my trek back, I passed Lombard Street. Even more impressive: I saw a person on a motorcycle going down Lombard Street! All the tourists applauded when the motorcyclist made it to the bottom.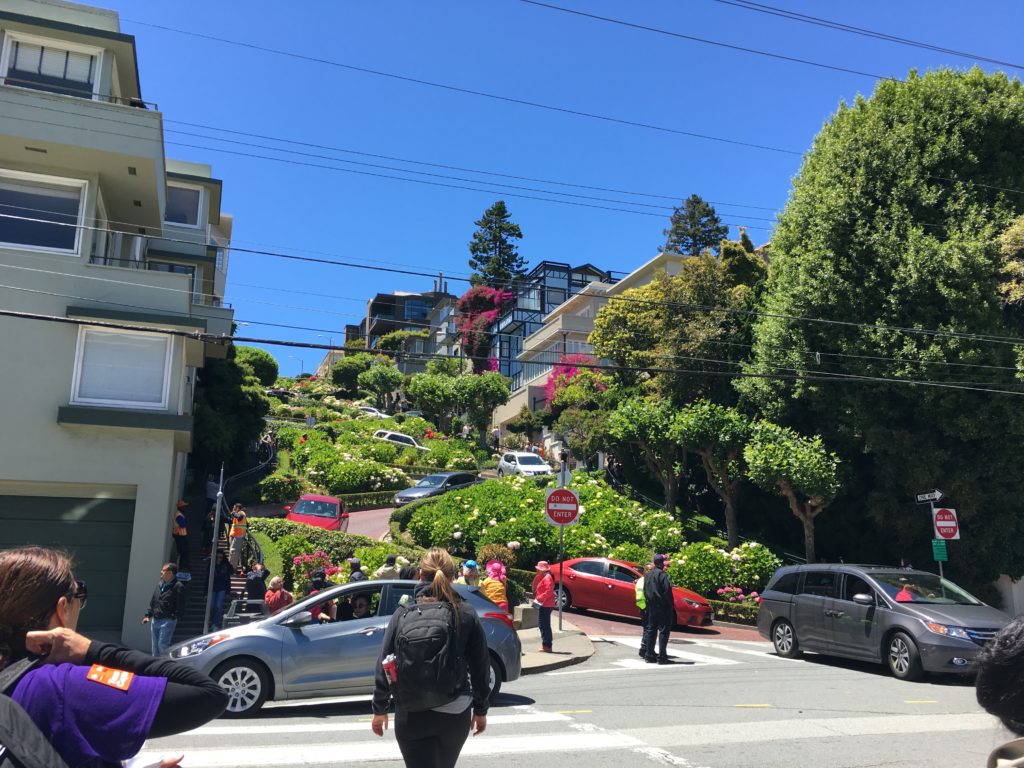 After that, I finished my trip back and grabbed a ride to the airport. Another delayed flight, but I made my connection with 20 minutes to spare! On my flight from Los Angeles to home I got to see the Strawberry Moon from 30,000 feet! Pretty cool.
I am glad to be home, but my trip to San Francisco is on my top 10 list. I also have a lot of work to do! I am very thankful of the connections I have made during my time with this visiting scholar role. I am now looking forward to meeting new friends and gathering with new-old friends in Montreal for Wikimania in August.